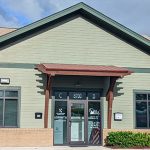 Here's what we can do for you:
– Provide Effective Communication:
With Reliable and Dependable Interpretation in a Friendly and Professional Manner.
– Bridge the Gap Between the Deaf and Hearing Worlds.
– Offer Qualified Interpretation:
Our interpreters are nationally credentialed by RID, EIPA, Core CHI, and Hub CMI.
We provide sign language interpreting services throughout South Carolina (SC)
Including, but not limited to, Columbia, Charleston, North Charleston, Mt. Pleasant, Rock Hill, Greenville, Summerville, Sumter, Hilton Head Island, Florence, Spartanburg and Myrtle Beach.